Dusty Cats Says Hello!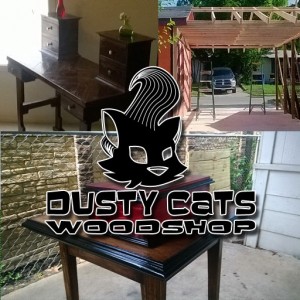 Hey Every one! Thanks for checking out our website. This is going to be a short and sweet post, but make sure you come back often to see what we over here at Dusty Cats Woodshop is up to. We will be posting some of our new projects and we may even be teaching you how to make some of the things we are making, at home for yourself! We hope you enjoy the site and whats coming down the pipeline. Don't forget you can purchase anything you see on our site, and even have it customized to your specifications.
If you don't see it in our shop just shoot us an email from our contact page and we'll get in contact with you to get you what you want.
Thanks again for stopping by,
Dusty Cats Woodshop